RTI raises fresh Bhopal doubts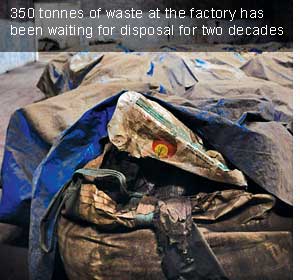 The PMO documents on Dow Chemicals and its liability on Bhopal gathered by Bhopal activists. These have brought to light a letter written in 2006 by Dow Chemicals CEO Andrew Liveris to the then Indian ambassador to the US Ronen Sen, claiming that the Indian government had said that his company is not liable for the Bhopal gas tragedy.

Did the Indian government guarantee Dow Chemicals, the parent company of Union Carbide, that it will not be held responsible for the Bhopal gas tragedy? An RTI response has raised fresh questions over the government's position in the case.